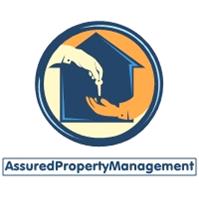 Assured Property Management
The Savage Team entered into property management in 2011. The property management division of the group is called Assured Property Management. It is a totally separate company and is not affiliated with Keller Williams. We became concerned about the condition of many of the properties we saw around Charlottesville that were in property management. We also own investment property and we go the extra mile to make sure they are kept in excellent condition, not only to secure our investment, but to insure we attract the quality of tenant we want in our properties. Our goal is to treat your property as if it were our own. We don't delay maintenance and we strive to keep them updated, clean and attractive.
The recession made landlords out of many of our Sellers who, for one reason or another, were unable to sell their current home. Most of our property management clients were our former listing clients. If you find that you now have property that needs to be rented and requires property management, it would be our pleasure to discuss our services with you. You can download a
Summary of Services
if you are looking for a place to rent we require a full application and application fee of $30.00 per adult on our lease. You can download an
Credit Application
Assured Property Management will provide the following services so as an investor you can rest easy.
* Provide expert knowledge of the rental market and establish fair market rent.
* Rent collection on a monthly basis.
* Tenant screening with credit and background checks.
* Utilize the MLS and other marketing avenues to list and market the availability of the home.
* Responding to and addressing any resident issues.
* Monthly and Annual Financial Reports provided to Owner
* Establish and maintain a separate banking account at a local bank.
* Provide Owner distributions on a monthly or quarterly basis through direct deposit.
* Conduct Move-In and Move-Out Inspections
* Perform inspections of the property and provide a list on any maintenance work needed.
* Respond and address any maintenance issues beyond the responsibility of the tenant in a cost effective manner.
* Oversight of improvements including painting, remodeling, landscaping, etc.
* Comply with the Virginia Residential Landlord Tenant Act